Basic information
Rated load: 3000/4000/5000 kg
Operating mode: standing type operation
HS code: 8709111000
Certificate: CE/SGS/ISO9001
Detail features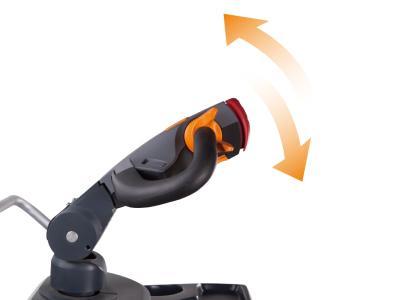 1. Adjustable handle
The handle can be adjusted within a large range which can be suitable for different driving habits of different drivers by improving driving comfort.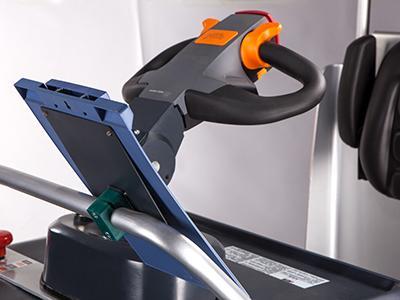 2. Prepositive folder
The required documents can be placed at the front of the tugger, thus improving working efficiency.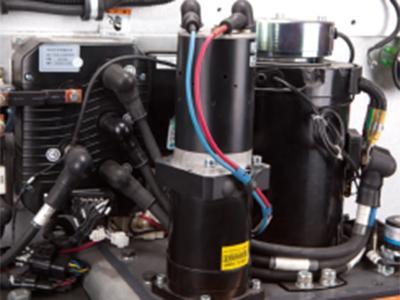 3. Part maintenance
Remove the front cover, the control system and driving system can be clearly accessible for easy maintenance.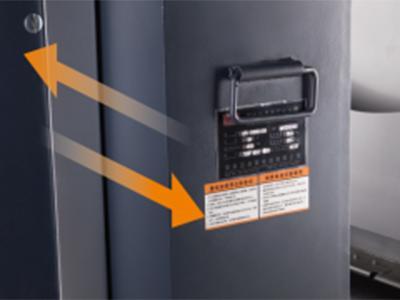 4. Side loading and unloading of storage battery
Side loading and unloading of storage battery can realize easy daily maintenance such as inspection and fluid replacement without lifting. There are optional batteries such as FAMM, GS, HOPPECKE, Trojan.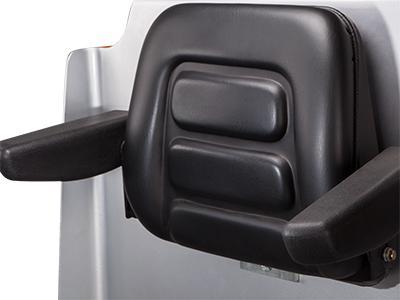 5. The wide backrest is equipped with an armrest on both side so that the operators can be more comfortable and safe when leaning on the backrest.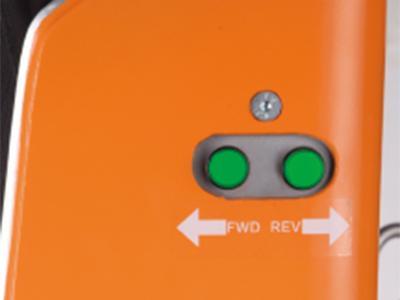 6. Short distance micro motion
There is one inching switch on both sides of the whole tugger, realizing easy docking of draft gear and carts. This can improve working efficiency of the tugger.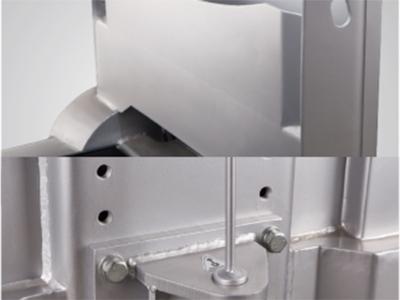 7. The storage box adopts a humanized design. It can be used to store papers and tools etc.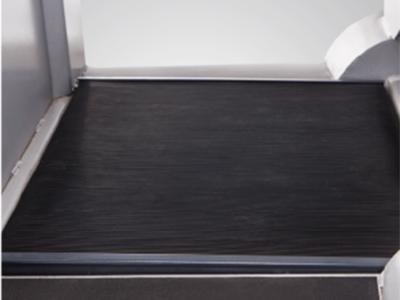 8. Floating pedal
This pedal features anti-slipping and shock absorption, thus optimizing driver safety and comfort.
Structural Drawings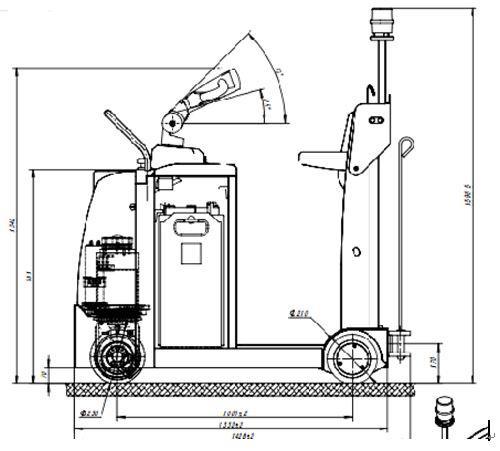 Parameters
Product type
XT30e
XT40e
XT50e
Driving mode
Electric
Operating mode
Standing
Wheel
PU wheel
PU wheel
PU wheel
Wheel number (x=driving wheel, front wheel/back wheel)
1x/2
1x/2
1x/2
Rated load
Q (Kg)
3000
4000
5000
Rated tractive force (60min working system)
F(N)
750
1000
1250
Max tractive force full load/no load (5min working system)
N
2900
3100
3600
Wheel base (+/-5mm)
y(mm)
1021
1021
1021
Moving speed no load/full load (+/-5%) (km/h)
7/5.5
7/5.5
7/5.5
Gradeability full load/no load (5min working system) (%)
6.4/15
4.8/15
4/15
Whole tugger length (with/without towing hook) (mm)
1585/1428
1585/1428
1585/1428
Whole tugger width (mm)
800
800
800
Whole tugger height (mm)
1266
1266
1266
Handle height at moving position (max/min) (mm)
1020/1120
1020/1120
1020/1120
Front gauge (mm)
0
0
0
Track rear (mm)
695
695
695
Min turning radius (mm)
1200
1200
1200
Towing hook height (mm)
160/210/260
160/210/260
160/210/260
Ground clearance (wheel base center) (mm)
69
69
69
Dead load (with standard battery) (+/-10%) (kg)
700
775
865
Load on axle no load (front/back) (kg)
376/324
465/310
540/325
Front wheel dimension (mm)
Ø 230 x82
Ø 230 x82
Ø 230 x82
Back wheel dimension (mm)
Φ210x85
Φ210x85
Φ210x85
Brake type
electromagnetic




Driving motor power (kW)
AC 2.0
AC 2.0
AC 3.0
Storage battery voltage/capacity (V/Ah)
24/240
24/325
24/400
Storage battery weight (+/-10%) (kg)
210
270
330
Drive control
MOSFET Control
MOSFET Control
MOSFET Control
Whole tugger noise
dB(A)
< 70
< 70
< 70
Index
electric towing tractor, power tugger, load puller, industrial tugger, electric pusher