Basic information
Type: XPA20/25/30
Load: 2000/2500/3000 kg
Max lifting height: 205mm
Fork length: 1150 mm
HS code: 8427109000
Certificate: CE/SGS/ISO9001
Detail features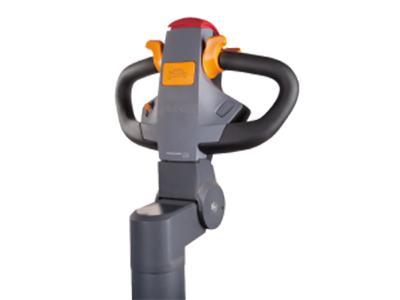 1. Multifunctional handle
The multifunctional handle is imported from Germany. The operators can control the moving speed easily through the use of the handle, which is equipped with an emergency reverse button. This effectively protects the operator against injury in the event of an accident. The handle can achieve braking in both vertical horizontal positions, thus improving the tugger safety.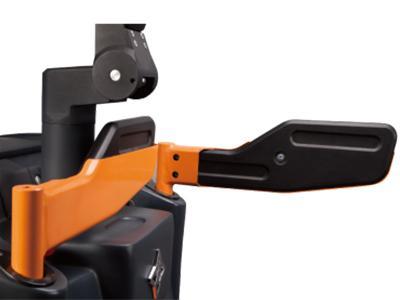 2. Safety protection
The soft PU armrest features a superior resistance to compression and impact, thus reducing indirect hits and injury during stacker movement. This can provide safety protection as well as comfort for the operators.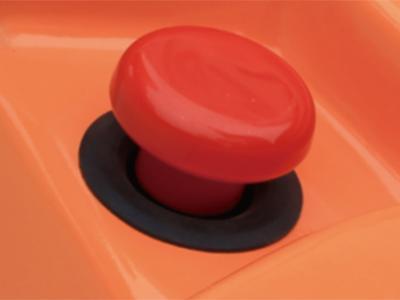 3. Safety switch
The power can be rapidly cut off in an emergency to ensure safety.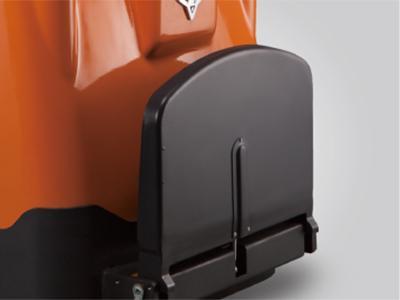 4. Buffered pedal
The foldable pedal saves space when the stacker is not in use. It features an excellent shock absorption function, providing comfort for the operators, and reduce working fatigue.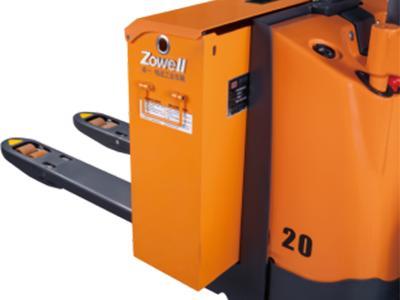 5. Side loading and unloading of storage battery
Side loading and unloading of storage battery makes maintenance and changing easy. Users can select among different brands, including FAMM, GS, HOPPECKE, and Trojan.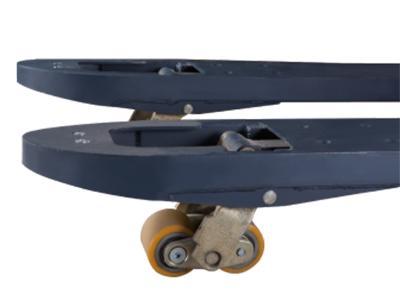 6. Dual balance wheel device
This device has a high passing ability because the running is stable.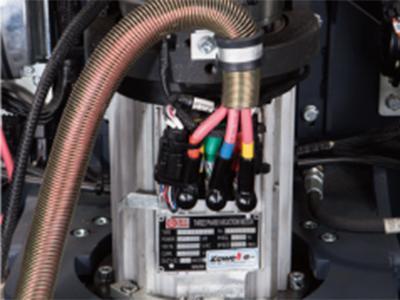 7. AC drive
The maintenance free AC drive motor has no carbon brush, no contacts, a large torque and large output power. It uses a rear axle drive, providing perfect power and gradeability.
8. Lifting height limit
The lifting height can be precisely controlled to reduce energy waste.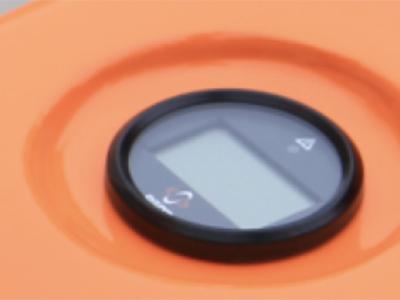 9. Multifunctional meter
A multifunctional meter can display integrated electricity quantity, working time and failure codes. The operators can know the running condition of the stacker via the meter.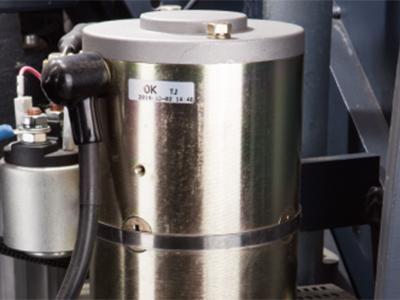 10. High power pump station
The 2.2kw high power pump station can provide a strong power for transporting goods. The noise is low as well. The whole truck noise is lower than 70 dB.
Structural Drawings
Parameters
Product type
XPA20
XPA25
XPA30
Driving mode
Electric
Operating mode
Standing
Rated load Q (kg)
2000
2500
3000
Load center C (mm)
600
Rear overhang X (mm)
191.5
Wheel base Y(mm)
1450
Weight
Dead load (without battery)(kg)
430
Full load on axle (front/back) (kg)
1166/2017
No load on axle (front/back) (kg)
550/139
Wheel
Tyre
Polyurethane
Driving wheel dimension (mm)
Φ230×75
Bogie wheel dimension (mm)
Φ80×70
Balance wheel dimension (mm)
Φ100×40
Wheel number (front/back) (x=driving wheel)
1x-2/4
Front gauge (mm)
518
Rear track (mm)
390/500
Basic dimension
Total height h1 (mm)
1326
Lifting height h3 (mm)
205
Fork ground clearance (min) h5 (mm)
85
Handle ground clearance (max/min) h6 (mm)
1246/985
Total length L1 (mm)
1908
Distance from front end of the fork to front truck L2 (mm)
758
Total width b1 (mm)
780
Fork dimension s/e/l (mm)
180/56/1150
Outer width of fork b3 (mm)
570/680
Min ground clearance M (mm)
30
Right angle stacking channel width
2470
Pallet 800x1200 (1200 along the side of the fork) Ast (mm)
Turning radius Wa (mm)
1741
Performance
Moving speed full load/no load (km/h)
4.8/5.6
Lifting speed full load/no load (mm/s)
40/50
Descending speed full load/no load (mm/s)
50/40
Max gradeability full load/no load (%)
5/10
Braking mode
Electromagnetic
Motor
Driving motor power (kw)
1.5
1.5
1.8
Lifting motor power (kw)
2.2kw
Storage battery voltage/capacity (V/Ah)
24/180
24/210
24/240
Storage battery weight (kg)
180
200
220
Other
Control method
Field-effect tube control
Whole truck noise dB (A)
< 70
Index
pallet jack, pallet picker, powered pallet lift, pallet forklift, electric forklift